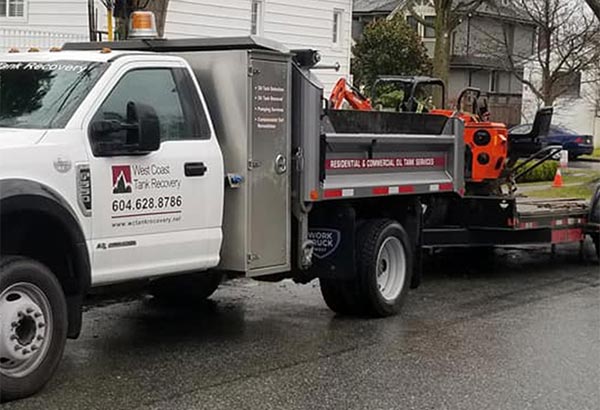 May 18, 2020
Oil Tank Removal In New Westminster
New Westminster was the old capital of the province of British Columbia. Due to this, it still retains its charm as a bustling urban centre, yet with a more relaxed vibe than neighbouring Vancouver. New Westminster is located along a river, so it features beautiful scenery from that and the mountains. It also has a Skytrain station giving easy access to Vancouver and other Metro regions. Aside from scenery and infrastructure like nearby highways, there are plenty of great schools, community centres, as well as quality restaurants and bars there.

You'll find New Westminster has become a very popular destination for families looking to live in the Metro Vancouver region. There is a bit more space than in the city of Vancouver and property is somewhat more affordable, yet you still have everything that you need on your doorstep.
If you've found a property that you love there, then you are in luck. There are some amazing homes available there. As you may or may not know, some of these homes may have buried oil tanks on the grounds of the property. This is because in BC, oil used to be what was used for fuel. Now we have natural gas and the obsolete oil tanks were sometimes left buried underground in the gardens of homes.
Consult with the seller of the property first to find out if it needs oil tank removal in New Westminster. It is the responsibility of the seller to organize the oil tank removal before they sell; in fact, it is the law in BC.
Luckily, this is a common occurrence in British Columbia and here at West Coast Tank Removal we have lots of experience with oil tank removal in New Westminster. We can send our team out to inspect the property first, to see if we can find any oil tanks on it. You don't need to worry about buying a house with a garden that has been dug up, because this can be done using infrared technology.
If there is an oil tank present, we can facilitate oil tank removal in New Westminster for you. This will be done with as little disruption to the surrounding environment as possible and we will recycle the old parts. Oil tank removal in New Westminster is a quick and easy process with West Coast Tank Removal, and you will have your hands on a perfect property in the city in no time!